SMSchema component suite 1.30
data modeling, flowchart and block/scheme engineering

SMSchema suite is the components for data modeling, flowchart and block/scheme engineering:
TSchemaDesignArea
visual design pane to draw the model
TSQLBuilderDialog
Visual Query Builder to construct the SQL-statement
TSchemaCustomDataEngine, TSchemaBDEDataEngine
Custom engines for databases allow to use any data source (BDE, ADO, dbExpress, memory etc)
SMSchema is a native VCL engine with multi-language support.
Download (last updated: November 20, 2023)
You may use the shareware trial version for 30 days with Delphi IDE running only.
If after 30 days you would like to continue using it, then you should purchase a license.
| | |
| --- | --- |
| | License fee is |
| full suite with sources | 50 EUR |
| standard suite without sources | 35 EUR |
* you can distribute the own applications absolutely free without any additional hidden fees
** one license allow to work with this component suite on one computer only (one developer). You need as many licenses as many developers will use these components
.*** the site license allow to use these components in company with unlimited number of developers. The license fee is 5*(developer's fee)
Products can be ordered online over the Internet using VISA, MasterCard or American Express credit card, Toll Free Phone, 24 Hour Fax, or Postal Mail at following sites:
Minor upgrades and bug fixes are free to registered users.
Registered users are informed of upgrades and new software releases.
Registered users may supply the components royalty-free in their source code.
1) Unzip it to a created folder
2) Run Delphi or C++Builder IDE
3) Select Install packages... item in Component menu
4) Press Add button and select a package file (SchemaD3.DPL for D3, SchemaXX.BPL for D4/5/6/7/2005/2006/2007/2009/2010/XE/XE2/XE3/XE4/XE5/XE6/XE7/XE8/RX10 and CB3/4/5) in installed directory
5) Press Ok button
6) Enjoy it. In the component palette on SMSchema page you can find installed new components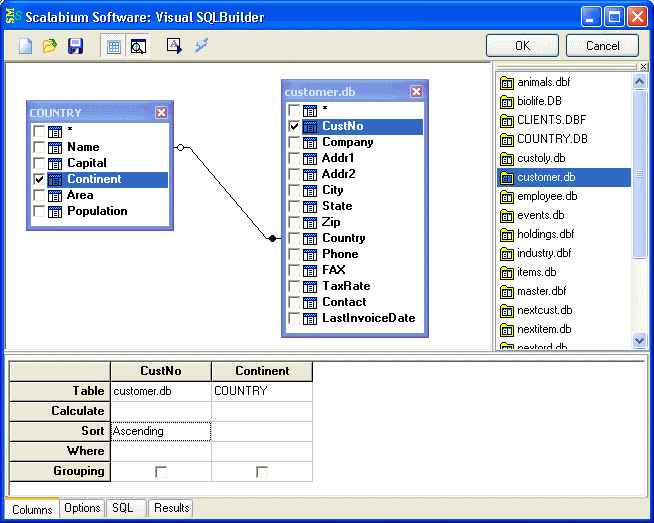 Visual Quary Builder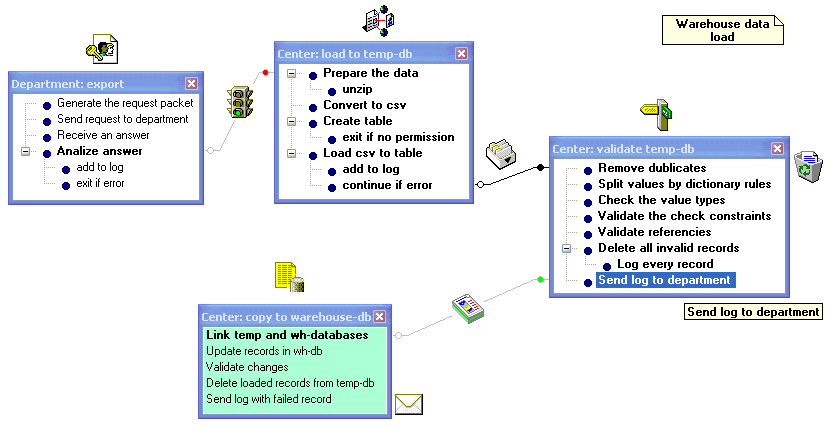 Schema modeling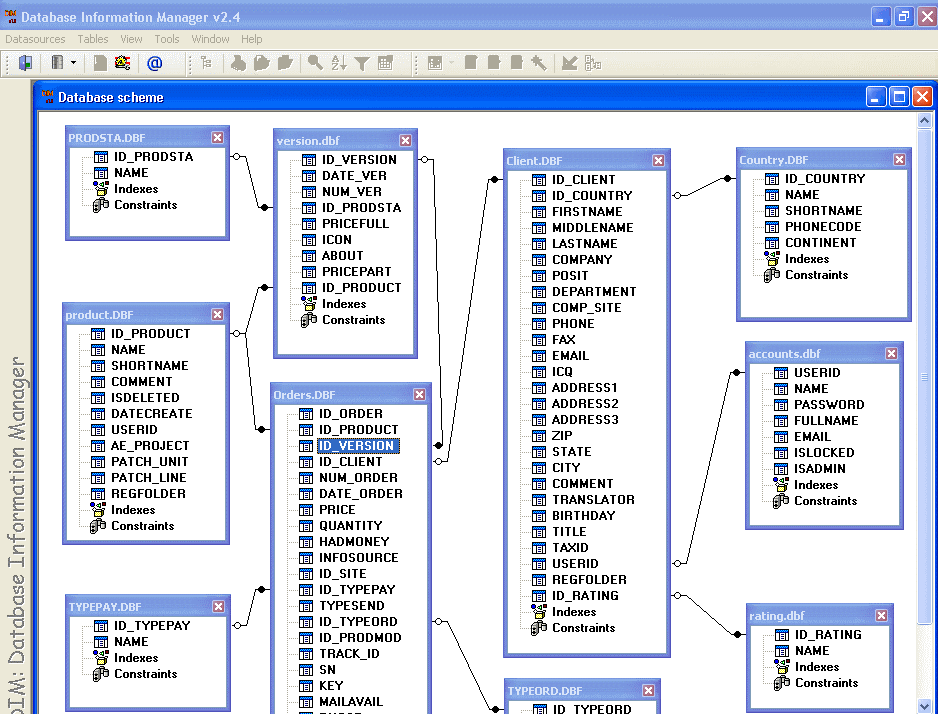 database model
---
Try SMSchema suite 1.30 before you buy it.